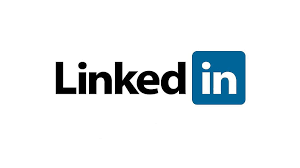 In today's professional world, LinkedIn has become the go-to platform for networking, job hunting, and personal branding. Whether you're a recent graduate looking for your first job, a seasoned professional aiming to expand your network, or an entrepreneur seeking to grow your business, having a well-optimized LinkedIn profile is crucial. In this article, we'll walk you through the steps to create a proper LinkedIn account that helps you stand out in the crowd.
## Step 1: Sign Up or Log In
If you don't already have a LinkedIn account, the first step is to sign up. Visit the LinkedIn website or download the mobile app and follow the on-screen instructions. If you already have an account, log in using your email address and password.
## Step 2: Profile Photo
Your profile photo is the first impression you make on LinkedIn, so choose a high-quality, professional-looking headshot. Ensure your face is well-lit, and you're dressed appropriately for your industry. A friendly and approachable expression can go a long way.
## Step 3: Cover Photo
Select a cover photo that reflects your professional interests or showcases your expertise. This could be an image related to your industry or a picture of you at work. LinkedIn provides the option to upload a custom cover photo.
## Step 4: Headline and Summary
Craft a compelling headline that succinctly describes your current role and key skills. Your summary should provide an overview of your professional journey, highlighting your achievements, goals, and what you bring to the table. Be sure to include relevant keywords to improve search visibility.
## Step 5: Experience
List your work experience in chronological order, starting with your most recent position. Include details about your job responsibilities, achievements, and any notable projects. Use action verbs and quantifiable results to showcase your accomplishments.
## Step 6: Education
Enter your educational background, including degrees, institutions, and graduation dates. You can also add any honors or extracurricular activities that are relevant to your professional goals.
## Step 7: Skills and Endorsements
List your key skills, and seek endorsements from colleagues, mentors, or peers. Endorsements provide social proof of your abilities and expertise.
## Step 8: Recommendations
Request recommendations from former supervisors or colleagues who can vouch for your skills and work ethic. These personalized endorsements can greatly enhance your profile's credibility.
## Step 9: Connections
Start connecting with people you know professionally. LinkedIn's algorithm considers your network size, so aim to expand your connections strategically. Engage with your network by commenting on posts, sharing relevant content, and sending personalized connection requests.
## Step 10: Custom URL
Edit your LinkedIn URL to make it more user-friendly and professional. A clean and simple URL, like "linkedin.com/in/yourname," is easier to share and remember.
## Step 11: Privacy Settings
Review your privacy settings to control who can see your profile information. Adjust these settings based on your comfort level and professional goals.
## Step 12: Regular Updates
Stay active on LinkedIn by sharing posts, articles, and updates related to your industry. Engage with your connections' content and join relevant groups to expand your network.
By following these steps, you'll create a proper LinkedIn profile that effectively showcases your professional identity and helps you connect with like-minded individuals in your industry. Remember that LinkedIn is an ongoing tool for professional growth, so regularly update your profile and engage with your network to maximize its benefits. Good luck in building your LinkedIn presence and advancing your career!