Are you fresher? Do you think your resume matches your applied job description? if you have confused about it then you can evaluate your resume with your applied job description. yeah it's easy, just install <strong>'Jobalytics'</strong> extension in your PC chrome browser..
Step:1
First, we have to install the chrome extension on your PC go to Chrome browser-> Chrome web store -> search for the extension 'JOBALYTICS' -> Add to your browser.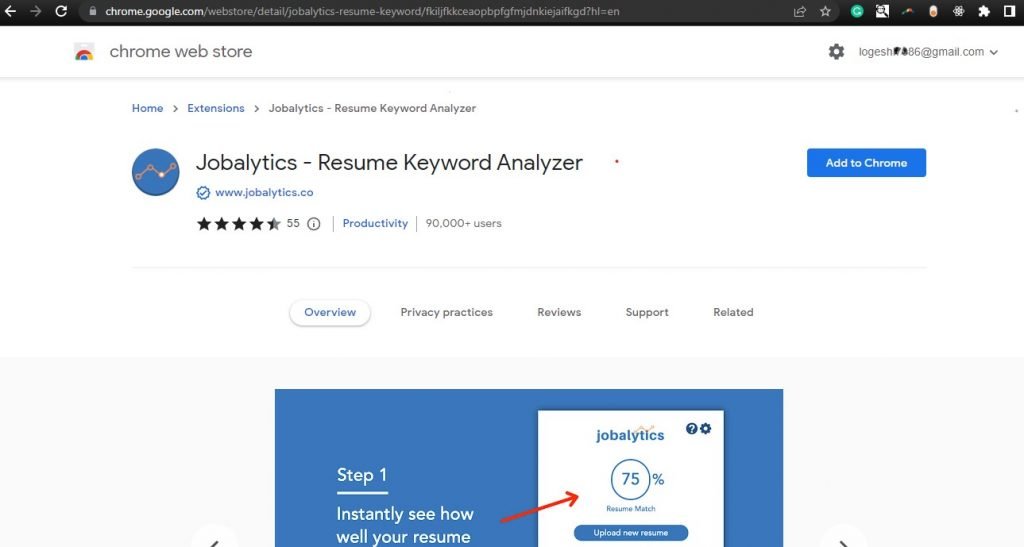 STEP: 2
Before applying for the job just click the extension then it will show a box for uploading your resume, then you can upload your resume after that you will get matching and missing keywords then you will be able to add that critical points to your resume. After that, it helps to easy to apply for that job.